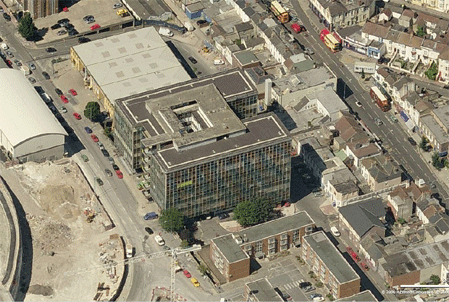 New England House
Brighton
New England House provides much needed accommodation to up and coming as well as established organisations working in the public and private sectors. Such organisations are the lifeblood of the local economy.
New England House is an eight story building located in Brighton England. Opened in 1963 it is the worlds first purpose built high rise industrial business centre. It is now the vibrant home to a variety of organisations from digital media companies to magazines, from a French bakery to life drawing and ceramics.
Ths building is part of the brutalist architecture movement.
New England House , Brighton is in postcode BN1 4GH on New England Street tel: +44 (0) 1273 682642 Map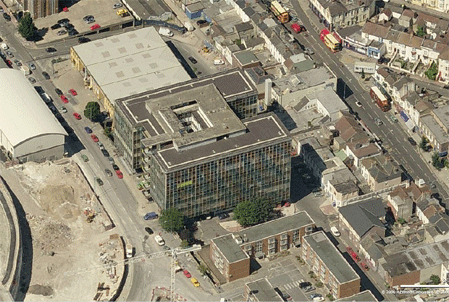 New England House is Owned by Brighton & Hove City Council, Room 208 Hove Town Hall BN3 2SR and managed by Birmingham property company GVA, tel: +44 (0) 844 902 1100.
This is what the city council say about New England House
New England House, despite its looks has a truly unique character, the basements reminding many of early computer game graphics and features include enormous corridors to accommodate fork lift trucks and massive industrial lifts to carry many tonnes of goods.
Its uniqueness and character mean that it is now attracting style conscious groups such as architects and designers who are interested in its robust functionality.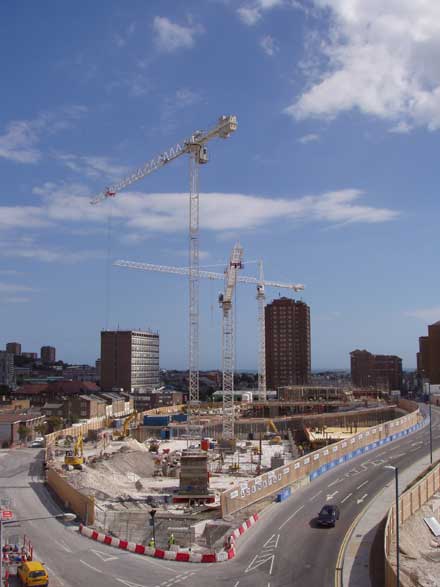 View from the 6th Floor looking at a small part of the construction of the massive New England Quarter development. There is now a Sainsbury's in the big hole seen here.
Website Design Fresh Interactive U 2, L 6 Tel: 01273 696906